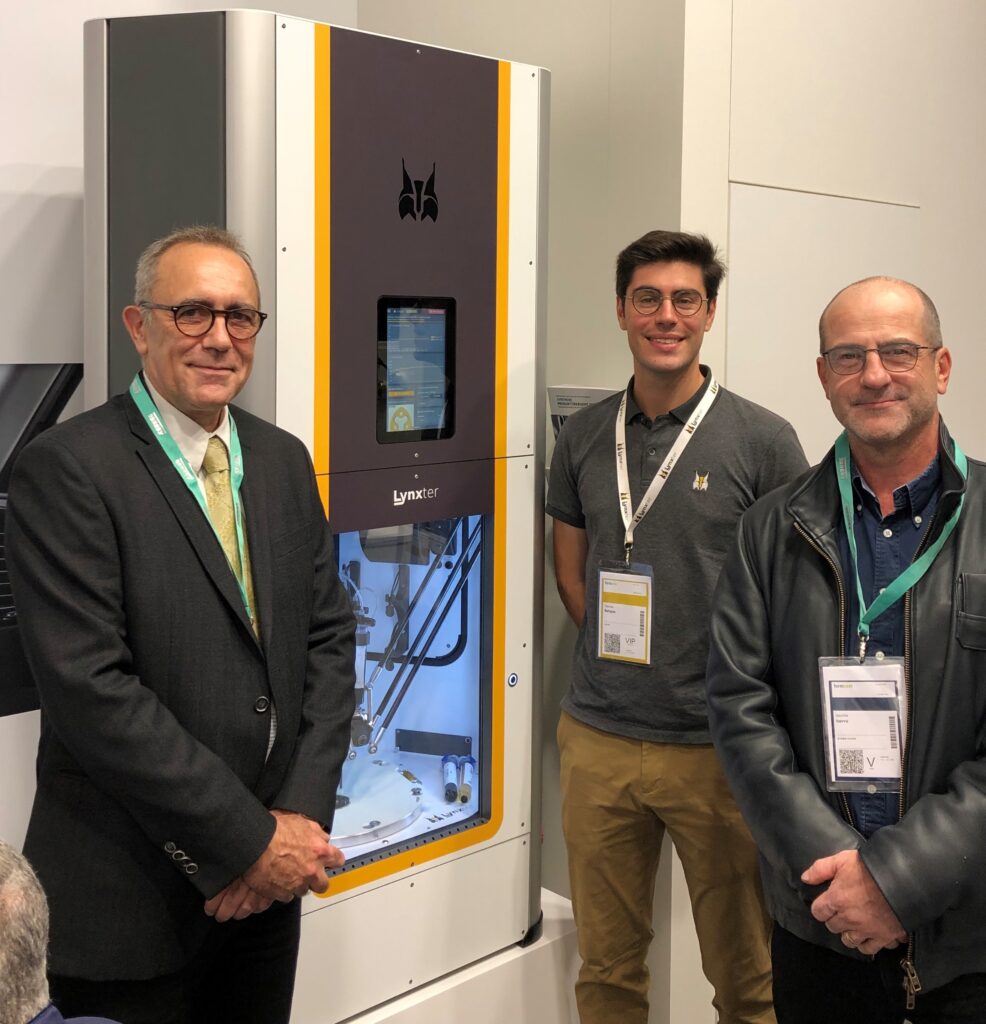 The first 3D printing machine able to extrude industrial grade polyurethanes !
Hervé Courbis is proud to introduce, together with our partners, the first cast polyurethane 3D printing machine ! It will be presented during Formnext, the international additive manufacturing trade show.

This innovation has been made possible thanks to a close cooperation with Lynxter, French 3D printing maker and Synthene, synthetic materials manufacturer for industry applications.
This new technology will be key to reinforce CSP Courbis Smart Polymers business unit as leader on the French polyurethane market.