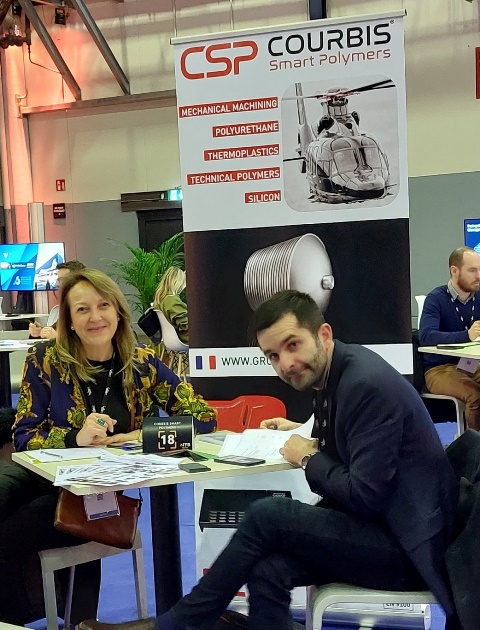 Courbis Smart Polymers Team @ AITS Aeronautics & Space Innovative Technology Summit in Bremen, Germany, from February 28th to March 2nd 2023!
AITS Bremen provide an international platform for discussing opportunities and challenges in the development of disruptive technologies in the aeronautics, space and security supply chains.
An ideal occasion for Florence Ronat & Damien Tiffay to explain our solutions.
Thanks to Aerospace Cluster Auvergne-Rhône-Alpes for the organization.